Past Events
Tuba Christmas
Date: December 14th: 1 PM – 3 PM
The 41st annual gathering of more than 100 tuba and euphonium players from across the region. Tubist and University of Victoria instructor Paul Beauchesne will lead the ensemble in one of Victoria's favourite holiday traditions.
The Nerdy Days of Christmas Craft Fair
Date: November 30 & December 1
Come join us for 2 days of nerdy fun and find loads of nerdy crafts and art from talented locals! Lower courtyard of Market Square, entry by donation to Victoria Hospitals Foundation.
Music in Market Square
Date: December 7th: 1 PM – 4 PM
Enjoy a free concert by the Greater Victoria Concert Band's junior, intermediate and senior bands in the lower courtyard of Market Square.

Spread Your Wings and Win Contest
Date: October 16 – October 31
Follow our Instagram @marketsquarevic, snap a photo with the bat wings on our property and tag us in the photo to be entered to win lunch on us for 2 at any Market Square Restaurant (max $50 value). Winner drawn Nov. 1.
Click photo for full rules and regulations
Huge Bike Sale
Date: September 21, Saturday
Time: 10 am – 3 pm
Lower Market Square, 560 Johnson St., Vancouver
Rendez-Vous Victoria
Date: June 22 – 23, Saturday and Sunday
Time: Saturday 11 am – 6 pm, Sunday 11 am – 5 pm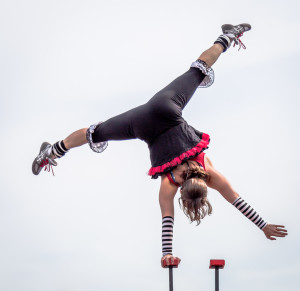 Downtown Victoria Buskers Festival
Date: July 4 – July 7
Time: Friday and Saturday, Noon to 5:00 pm
Thursday and Sunday, Noon to 4:00 pm
Awesome street talent from all over the world. Visit
downtownvictoria.ca
for a schedule of performers
Market in the Square
Date: Fridays – June 7th, July 12th, August 16th & 30th
Time: 4:30 pm – 7:30pm
40 amazing vendors each time. Craft beverages, local artisans, food, home décor, live music. Presented by Pacific Coast Markets.
Raven Baroque
Date: July 13, Saturday
Time: 1-2:30 pm
Rock out to tunes from the 1600s by your favourite baroque band!
The Thirsty Chef 5
Date: July 27, Saturday
Time: Noon to 4 pm
A West Coast food and craft beer experience not to be missed. Presented by The Drake Eatery.
Mystic Market
Date: August 10, Saturday
Time: 11 am – 4 pm
Forty vendors. Free admission!
Fringe Kids Fest
Date: August 24, Saturday
Time: 11 am – 4 pm
100% free fun for kids! Crafts, entertainment, and the famous giant cardboard castle the wee ones love to paint.
St. Patrick's Day Family Fun
Date: Mar 17, Sunday
Time: 12 pm and 5 pm
Games, food, entertainment! A family event with free admission. Presented by the Greater Victoria Festival Society.